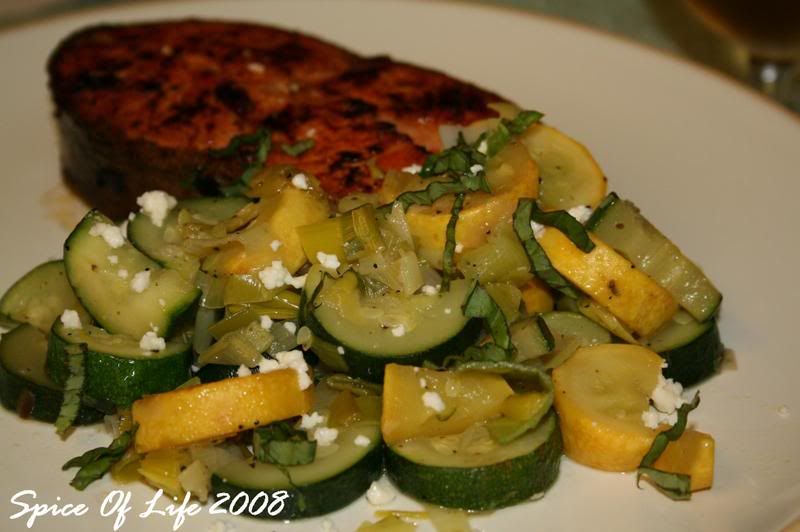 The most rewarding part about cooking is seeing people enjoy your food. I'm sure anyone who cooks would agree with me on this, am I right? What I struggle most about it though, is putting a menu together. Well, if I went to culinary school this story would have been different but I didn't. I just have to learn this area vicariously through restaurants, TVs and magazines while relying a lot on my (and Mr. J's) tastes buds.

Personally, I am not picky and in the least bit particular about the pairing of my food. My philosophy is, it will all get mixed up in your stomach anyway. Thankfully, Mr. J is not picky as well. He's game, he'll try anything. I'm proud to tell you that he's even tried eating "bulad" - the dried, salty fish in the Philippines, which a lot of foreigners find really repulsive (it has a strong fishy smell when being cooked). I still have to convince him to try our world famous "balut" delicacy though, or the fermented duck's eggs with the embryo in it. Hahahah.. sorry if I gross you out, but the truth is, a lot of people in the Philippines enjoy this delicacy. (I don't though, so that's why I don't have the right to push Mr. J to try it himself) Balut is supposed to have a lot of nutrients and is believed to be an aphrodisiac as well. Hmmmn..

Back to my food today. When you're a career lady, the last thing you want is to spend a long time in the kitchen when you get home from work. I don't know about you but I don't. Much as I like to cook, when I 'm from work I just want to relax. That's why if you notice, majority of my recipes are simple and quick to do but without sacrificing the taste.

So here's a simple side dish that is quick, flavorful and healthy. I served it with a blackened salmon steak cooked in a cast iron pan. Hope you like it.

Zucchini And Squash With Basil and Feta
Adapted from Cooking Light

1 tablespoon olive oil
1 tbsp unsalted butter
2 cups zucchini, sliced
2 cups of baby pattypan, halved
2 cups leeks, sliced (about 2)
1/2 tsp salt
1/8 tsp freshly ground black pepper
3 tbsp feta cheese, crumbled
2 tbsp fresh basil, cut into strips (chiffonade)

1. Heat a large non-stick skillet over medium high heat. Add oil and butter to pan, swirling to coat.
2. Add squash/zucchini and leek to pan; saute for 5 minutes or until tender, stirring frequently.
3. Stir in salt and pepper.
4. Transfer squash mixture to a serving platter. Sprinkle with cheese and basil.

Salmon
1. Sprinkle salmon steaks with salt and pepper on both sides.
2. Heat your cast iron skillet to medium high. Add about a tablespoon of oil, just enough to coat the pan to make sure fish does not stick.
3. When skillet is hot, add the fish. Fry 4 mins on one side or until done. Do not overcook or salmon will get dry.
4. Serve with lemons, if preferred and the side dish above.