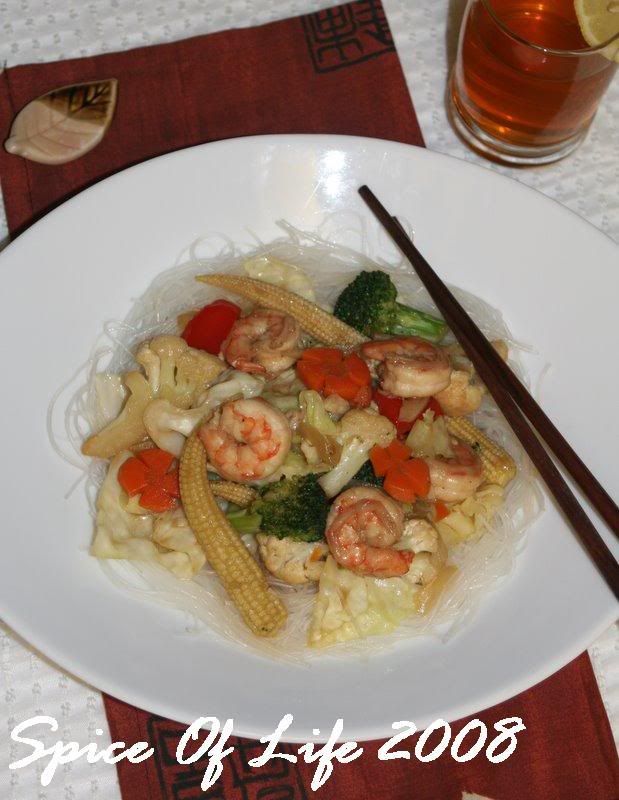 I am so glad that the elections are over. It was a drawn-out spectacle that left me really spent at the end of it all. It's not just because the candidate I voted for didn't win. It's more because I've never been so much into all the drama that was the Elections '08. In the last few weeks before the Election I felt burned-out; I wanted for everything to be over and done with. So you can just imagine how much anticipation I had on Election Day knowing that finally, the verdict will be revealed before the day ends.

Though disappointed of the fact that my candidate didn't make it, I have to admit that Obama's triumph was a single event that changed the history of this nation. No doubt, it has impacted many a people's lives not just in the US but all over the world. As I listened to him deliver his victory speech, I marveled at his charisma, that X-factor, if you may, that he possesses which attracted people to him, almost worshipping him like the Messiah. But more than that, I applaud him for all he has achieved. He has indelibly inked his name in history. My sincere congratulations to you, President-elect Obama.

Now, it is time to move on. I gladly wave adieu to all the political hustle and bustle that almost consumed me for a time. As a good citizen of this great nation, it is my responsibility to pledge support to our newly elected President in whatever capacity I can as an individual. I do hope and pray that he will have the wisdom that he needs to confront all the challenges that he will be facing when he takes office early next year.

Anyhow, enough about politics…….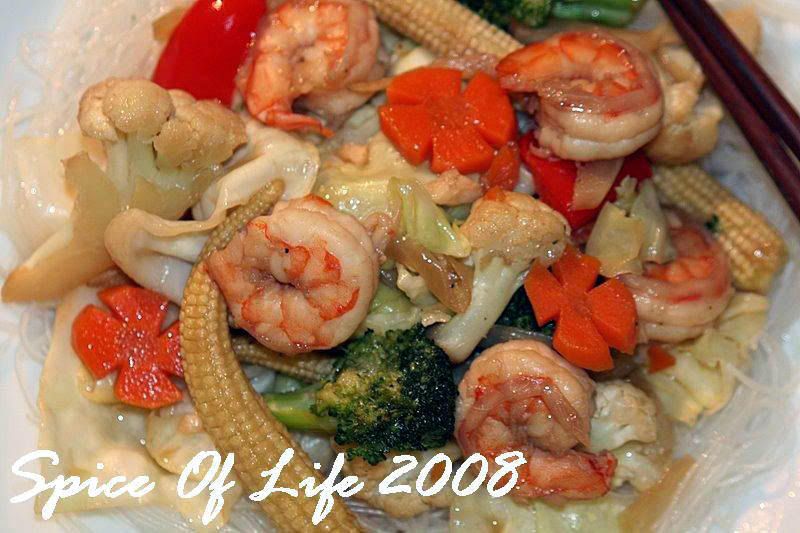 Have you had those days when you want to eat something, yet you really don't know what you want??? LOL… I had one of those days and that's how this dish came about. I figured, I'll just throw together my favorites (whatever I have anyways) and it should cure my unidentified craving. And I'm glad I did as this dish did really hit the spot!

I've mentioned in my earlier blogs that Philippine cuisine is heavily influenced by many cultures, predominantly Spanish and Chinese. Well, this one is an example of a Chinese-Filipino dish called Chop Suey.

Chop Suey or "mixed pieces" in Chinese consists of just that – stir-fried mixed pieces of vegetables with meat. In the Philippines, our Chop Suey version traditionally includes cabbage, chayote, cauliflower, carrots, red bell pepper, snow peas, fish ball, wood ear mushroom, quail eggs, shrimp and either chicken or pork.

Well, my version here is slightly different in that I just used whatever veggie I had on hand. Also in the Philippines, we usually eat this with plain boiled rice, but this time, I thought of pairing it up with cooked vermicelli (bean thread) noodles, chow mein style.

Let me tell you, this is certainly better than take-out. Any day. Any time.

Chop Suey (as shown here)
3 cloves garlic, minced
1 small onion, diced
1 /2 c vegetable oil
1/2 lb med sized shrimp*
1 med carrot, cut to about 1/4" thick
1 c cauliflower, cut into bite-size pcs
1 c broccoli, cut into bite-size pieces
1/2 c red bell pepper, cut into thick strips
8 oz fresh baby corn (or 1 8 oz can)
1/2 head of cabbage, cut into bite-size pcs
1 tsp of soy sauce (or more)
1 tbsp oyster sauce (or more)
1 tsp sugar
1/2 c water with 1 tsp of cornstarch
salt and pepper to taste
drizzle of sesame oil

1. Mix together the water, cornstarch, oyster sauce, sugar and soy sauce.
2. Heat a wok or skillet. Pour in about 2 tbsp of the cooking oil. Heat to smoking point.
3. Fry the carrots for 1-2 minutes. Remove with a slotted spoon, drain and paper towels and set aside. Repeat this process for the cauliflower, broccoli, baby corn, red bell pepper. Keep adding the cooking oil bit by bit as you saute your veggies, but set aside 1 tbsp.
4. When all the veggies have been stir fried, then add the last 1 tsbs of your cooking oil. Saute the onions till transluscent, and then add the garlic. Stir for 30 seconds. Then add the shrimp (or whatever meat you're using).
5. As soon as the shrimp turns pink (or your is meat cooked), return all the veggies to the wok/skillet, including the cabbage. Stir.
6. Then add the the cornstarch mixture. Stir until the sauce thickens and clears.
7. Adjust seasoning to your liking at this point. Add oyster sauce, if you want.
8. Season with pepper but be cautious with salt. Remember, the soy sauce and oyster sauce are already salty.
9. Turn off heat. Drizzle Chop Suey with sesame oil just before serving.
10. Best served warm, with rice or boiled vermiccili noodles.

* You may substitute shrimp with chicken or pork cut into bite-sized strips. To make a vegetarian version, substitute shrimp/meat with firm tofu cut into squares. I suggest marinating your tofu with soysauce for more flavor. Then saute tofu until golden brown.