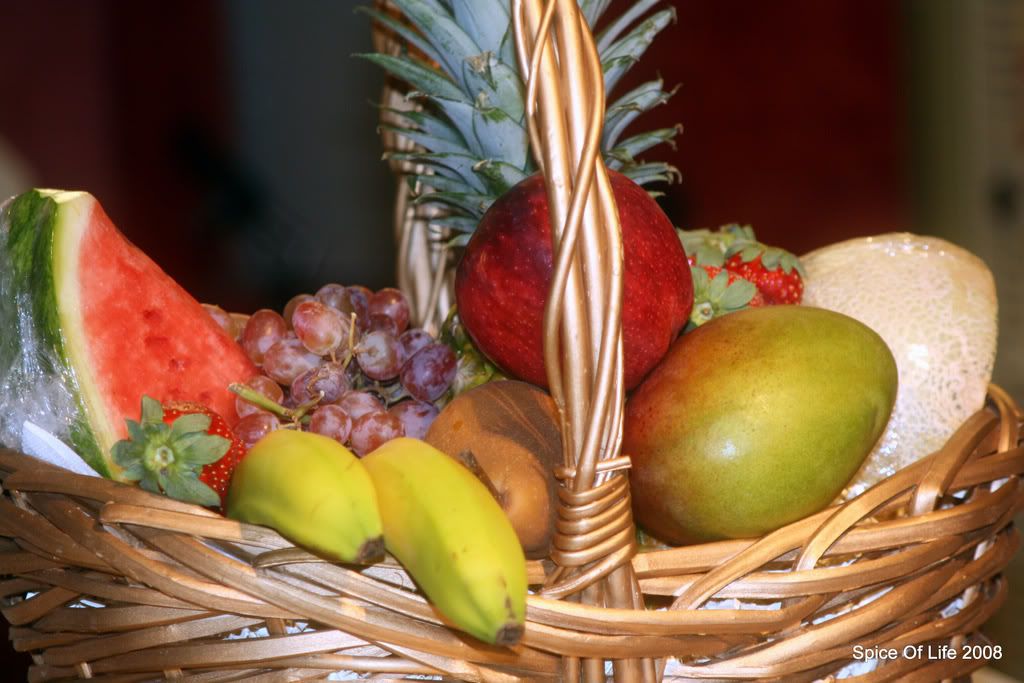 Here's one of the many traditions that we have at home growing up in the Philippines.

For as long as I can remember, my mother had always made it a point to have a fruit basket/tray for the New Year. This basket would contain the very select of fruits that she's able to find in the market. Soon after Christmas, she would start preparing this basket with a lot of TLC (tender loving care). Her goal is to have 12 different kinds of fruits which are to be ripe when the New Year comes along.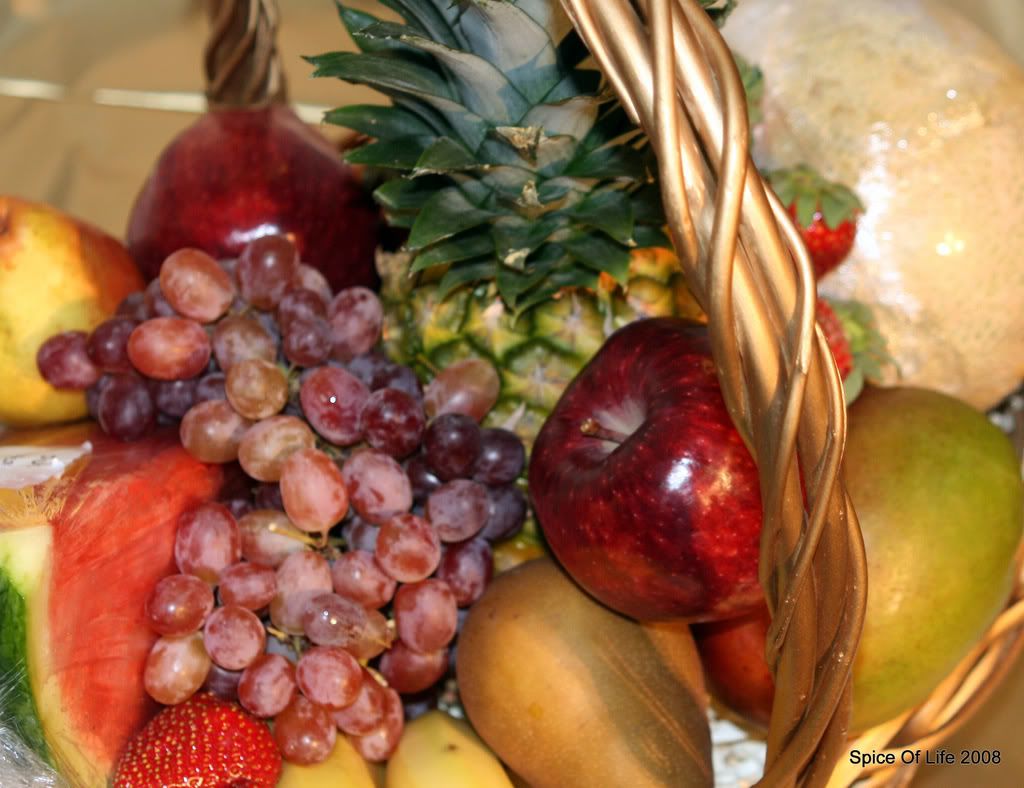 These 12 fruits were to represent each month of the incoming year, reason why it is important for each fruit to be perfect and sweet. It is a wish for our family to have each month of the year be blessed -- and sweet. I call this my Mom's basketful of blessings.

I made one this year, in memory of my mother.

So with this basketful of blessings, Mr. J and I would like to wish you a very Happy , Jesus-blessed New Year. May 2009 indeed be a year of expansion, new levels and divine favors for you and your family!

Here's to more blogs, great food and wonderful friendships ahead of us!